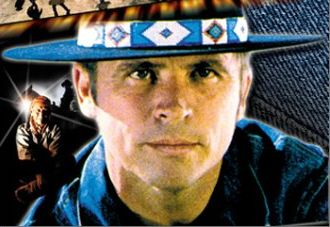 There's
this episode
of
Sabrina the Teenage Witch
where Martin Mull and Melissa Joan Hart fight over the theme for the
Homecoming Dance
. She wants
Grease
, he wants
Billy Jack
. She wins, but he
still
shows up in a western shirt and black hat.
That shit had me rolling on the motherfucking floor.
Billy Jack
is
classic
. Billy Jack is a badass, Howard Hesseman is a badass, and Susan Foster has a hot ass! Too much soapboxin'; really great
improv
-in'. Released in 1971. All you need to know. See it now and up your cred.